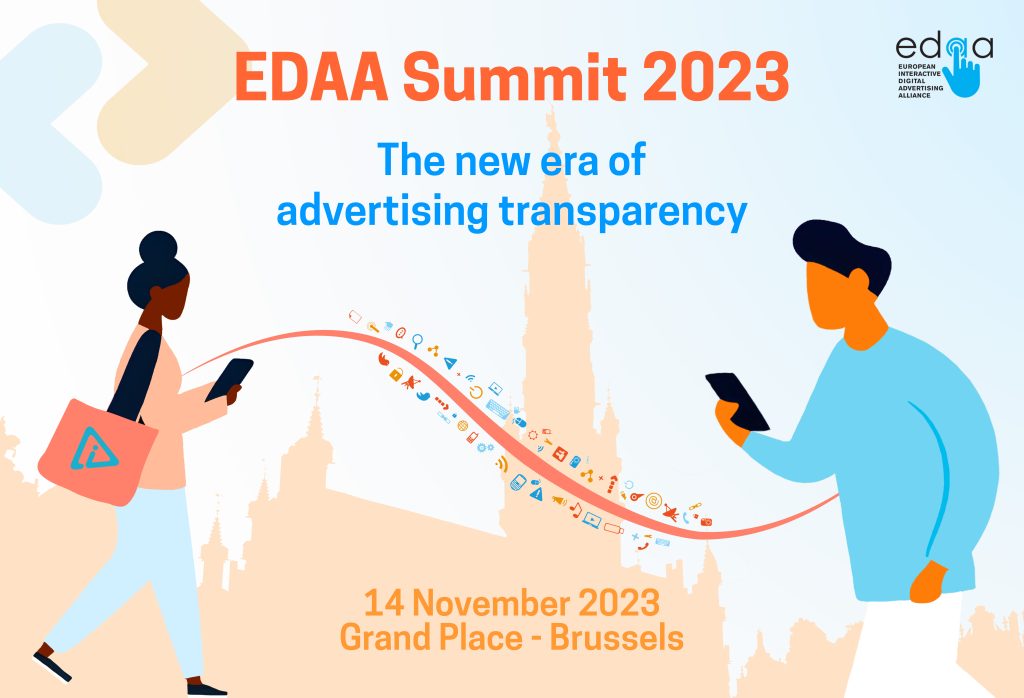 The EDAA Summit 2023 is set to be a truly immersive and engaging event, and as the industry continues to evolve, we are thrilled to have once again the possibility to unveil the latest developments and trends within our ecosystem. The current privacy landscape will be discussed, alongside policy changes, and global self-regulatory advancements. We will welcome on stage a great number of  relevant speakers, from industry representatives, to privacy professionals and regulators. Most importantly, the summit will also shed light on the upcoming EDAA programme developments. This provides a unique opportunity for attendees to gain insider knowledge and firsthand information about the future of the EDAA.
The full agenda and the speaker lineup will be announced soon. All times are CET.
*Programme is subject to change
Relive the highlights from last year's EDAA Summit!